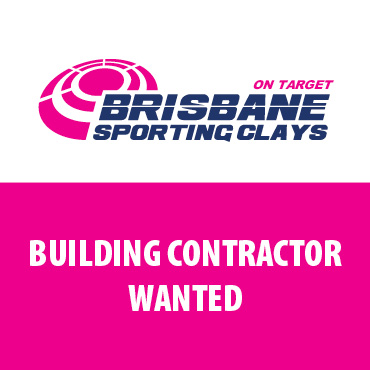 Building Contractor
Wanted
BSC is seeking a suitably experienced, licensed and insured builder to complete the project.
BSC is seeking a fixed price contract, with provisional costs itemised. The contact is to be either a standard Housing Industry Association (HIA) Commercial Contract, or a Master Builders Queensland Contract.
Builders wishing to apply will need to provide the following:
Building licence
Insurance certificates + confirmation of QLeave insurance
Estimated start dates, and construction period to completion
Two references (incl. contact details)
Details of two jobs of comparable scope over the last two years, such as new house builds, major domestic renovations, commercial constructions etc.
Note: Plans available to commence within the next two weeks, early commencement favourable.
Site visits can be carried out on Fridays or Saturdays between 11am-4pm, or via appointment through the BSC Secretary.
Please Note: Tenders close 5pm, Saturday 9th November
To contact the Brisbane Sporting Clays Secretary simply complete the below form and you'll receive a response in 48-72hours.